PVO Packages
The largest and most accurate vehicle template library available for wraps and graphics and specialists.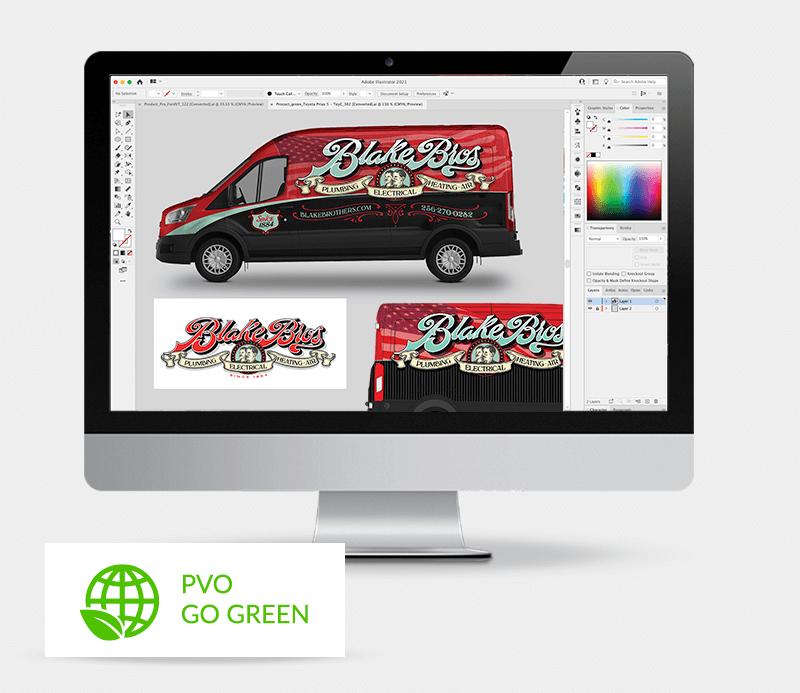 NEW FOR 2022! Go Green packages and bundles offer the best way to unlock the power of Pro Vehicle Outlines by saving the earth at the same time.
With the Go Green upgrade, you get the same access to over 19,500 incredibly accurate vehicle templates for less! Your Go Green upgrade is an online subscription package that eliminates the cost of physical media and shipping, saving you more on the same great product!